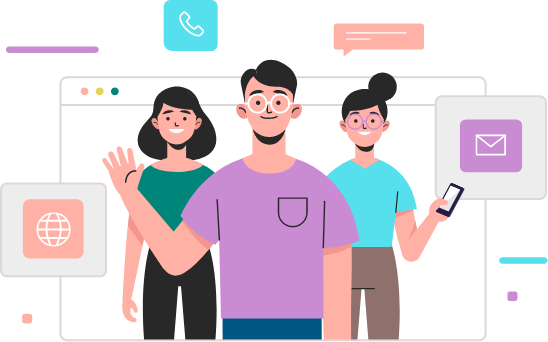 MMS AGENCY: ABOUT US
WHO WE ARE:
MMS is a Digital Marketing Agency based in Miami, Florida providing a full suite of services including SEO, SMM, web design, web and app development to achieve proven, measurable results guaranteed to boost your business and keep you well ahead of the competition. With over 15 years of experience and a portfolio that includes over 3,000 satisfied clients, we're ready to tackle any challenge that comes our way.
WHAT WE DO:
As a top-rated B2B agency, not just in South Florida but throughout the country, our diverse team of marketing experts provides customized, innovative solutions to help your business shine on the local, regional, and national levels.
For development we utilize some of today's most advanced modern technology including Laravel, Nuxtjs and Vuejs, to beat performance expectances and scalability needs, as well as classic platforms, and bring cutting-edge expertise when working with such commonly used platforms as Wordpress, Shopify and BigCommerce.
OUR METHOD:
We take a warm, friendly approach in getting to know your brand from the inside-out, conducting a thorough analysis within the competitive landscape in order to identify your company's unique strengths and opportunities. Then we leverage a personalized marketing campaign that aggressively promotes your business by increasing audience engagement, improving rankings, growing revenue, and helping your company thrive against the ever-intensifying competition. The MMS Agency team excels in working with both small businesses and large businesses alike, formulating an effective strategy that's mindful of all your needs and considerate of your budget.
Rather than an external digital marketing agency, think of the MMS Agency's team as an extension of your own marketing department and trust that we'll deploy the most effective methods possible to take your business to the next level.
To get started, contact the MMS Agency team today to schedule a consultation.